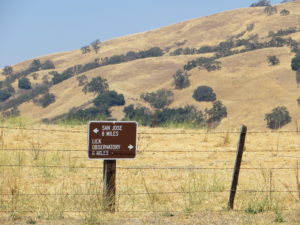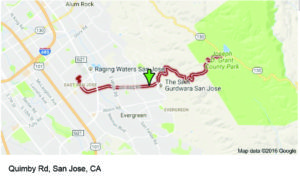 This is one of San Jose's best drives, Quimby Road.  It's got a lot of history.  I wouldn't venture on a recreational drive with the phone on.  Checking it and texting will be dangerous.  Your reception will be shotty, so who cares.  You're not going to want to be checking your phone anyways.  I like to think of this drive as a 30 minute vacation.  If you grew up camping and hiking, if you appreciate your relationship with nature, you're going to like to bite-size journey.  You can return to your day to day totally renewed.
This drive is gorgeous!  Go grab your camera!  If you want to take photos, do be polite.  Pull to the side of road in a turn out or find a driveway and your flashers.  This is a narrow windy road.  Quimby Road also isn't entirely lifeless, meaning you'll find other cars passing and people live out here.  Be careful if you're getting out of the car, check your mirrors before getting out  and use your flashers every time.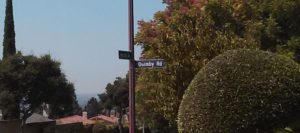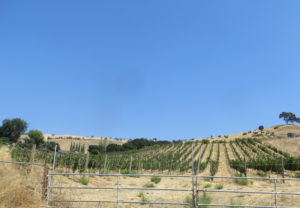 Your trip out of town doesn't really begin until you reach Murillo Avenue.  From Eastridge Mall to Murillo Avenue, this area of Quimby Road is completely developed. That's changed since my childhood.  There's  high school where there were once cow pastures.  Just west of Murillo Avenue are newer homes and the Sikh Gurdwara.  Murillo Avenue would mark the boundary of the Pellier Ranch and upon your first curves, you'll find vineyards and a monastery.  You're on the right path.  Keep going.
The hills are steep and windy.  Because they are, your views will be spectacular right away.  There's no where to really pull over and park on the way up, so you're going to have to wait for these shots on your way back when you can find room on a turn.  Or bring a friend and keep your eye on the road.  Really, that's safest.  You'll have to muscle up a few switchbacks back to back.  Don't go too slow, and don't get nervous.  I do think in 4 cylinders with ease.  Don't be overwhelmed by the steep curves.  And when you get comfy with them, you'll enjoy them.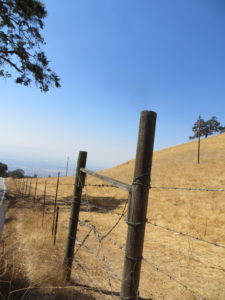 After the switchbacks are shaded valleys and wavy roadways up here.  This is the Northeastern corner of Rancho Yerba Buena.  Picturesque barns and livestock populate Quimby Road.  This is nearly untouched wilderness and the drive is pretty relaxing from here out.  You can't entirely take your eyes off the road, but turn offs are plentiful.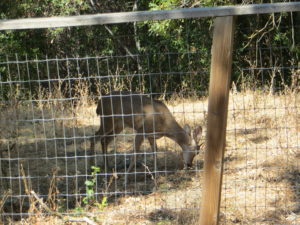 Watch out for deer.  Actually, there's plenty of indigenous wildlife on Quimby – vultures, turkeys, squirrels and lovely deer.  In the past and in the evening, you can see owl, bobcat and deer galore.  I've found deer here, Chaboya Road and at the Wehner Mansion.  This was taken at 2pm, so they're pretty brazen up here.  Photograph deer with caution.  This guy was calm, but I felt uncomfortable at the Wehner Mansion.  It just depends, but always remember – that's not Bambi.  Photograph at a distance.  If you're a serious photographer, you should take all your lenses anyway.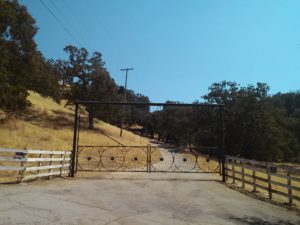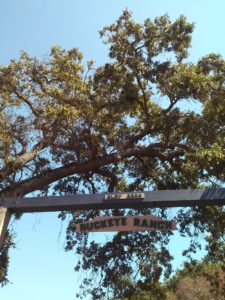 Further down Quimby Road, you will pass some stunning, old school ranches to the left and right where you reach the Summit.  These ranch entrances alone are beautiful.  They're not open to the public, so don't go wandering up a driveway.  This far removed from civilization, hunting is a reality and serves a huge purpose in wildlife control and conservation.  It's simply not safe to have unplanned visits.  Stick to the road and take all the pictures of hundreds of year old Evergreen oaks and historic barns you want.  This portion of Quimby is fun to drive, but not without well marked turns and elevation changes.  You gotta stay alert.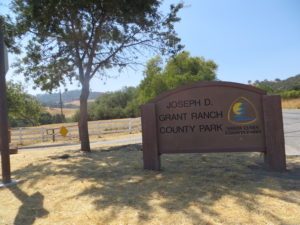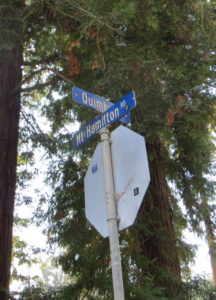 Beyond the Summit and just outside of the Rancho Yerba Buena, you drop down into a Valley.  You're officially out of Evergreen.  A beautiful lake in Halls Valleys reveals itself and Quimby Road soon ends at Mt. Hamilton Road, Highway 130.  By turning right, you'll reach Joseph Grant Park nearly immediately.  This park entrance is a great spot to pull over for pictures of the lake.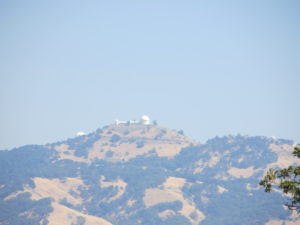 James Lick Observatory is another 30-45 minutes away, depending on how you drive on windy roads.  Like we discussed in our Best Drive List, this is where this drive becomes tremendously difficult.  This is not for new drivers.  This is not for texting.  This is not for the timid.  This is not for the car sick or just eaten.  This is not for old tires or weak brakes.  If you have any questions or doubts, stop off at Joseph Grant Park and collect your thoughts.  This isn't a fun drive beyond this point, but it's worth it if you're curious about the Observatory.  During this drive, it's fun watching it come into focus as you get closer.