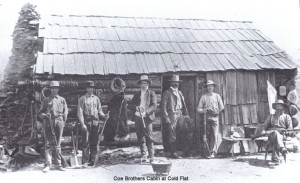 Peter Coe Verbica carries many torches of tradition that are uniquely Evergreen in nature.  Mr. Peter Verbica is a member of the Revolutionary War fighting, Valley of Heart's Delight rumor creating, dried apricot perfecting, cattle ranching, beautiful poetry writing, longtime Evergreen family, the Coes.  Today, Mr. Peter Coe Verbica is a successful businessman and a Silicon Valley author and poet, deriving inspiration from his long held family traditions.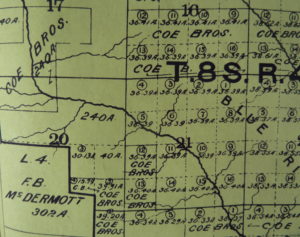 Don't worry if you feel a little confused about where the Coes actually come from.  You did see the Coe name in Willow Glen.  Coe Avenue runs right past Henry W. Coe's home in "the Willows", a town which became Willow Glen some time later.  Henry Coe, Sr., would move out to Evergreen in the 1860's as the Yerba Buena land disputes starting settling.  After a poor year of farming in Willow Glen, Henry W. Coe would move the homestead to Evergreen, buying large tracks in Halls Valley and San Felipe Valley.  His sons would extend the grazing land further.  This cattle ranching track stretched all the way out to Morgan Hill, to Henry W. Coe State Park.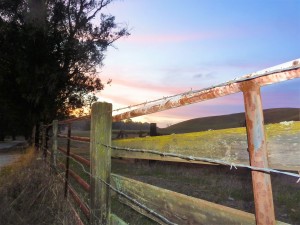 This large Evergreen ranching property raised not just cattle, but generations of ranchers, or more specifically Cowboys.  It's been rumored that Peter's mother, Winnifred Coe Verbica, was bitten by a rattle snake as a baby on the Evergreen Ranch.  San Felipe Ranch, the main homestead, would be located at the Southern tip of Rancho Yerba Buena.  Various other homes and outposts are dotted throughout the ranching property because you'd be miles and miles away from home on a cattle run with men, dogs and horses to feed.  Mr. Verbica would be born on San Felipe Ranch, like his mother before him.  Cowboy Wisdom is something Mr. Verbica is well-versed in.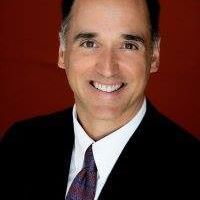 Mr. Verbica obtained his BA in English at Santa Clara University, and received his JD from Santa Clara University's School of Law.  Though clearly well versed in city life, Peter Coe Verbica spent some time disseminating pearls in his book HARD-WON: Cowboy Wisdom.  This latest book from Peter Coe Verbica is short bursts of common sense uncommon to city-slickers.  Because of the brevity of the clips, it's a perfect read for a busy person on the go to pick up in spare minutes.  Some of his passages made me laugh out loud in a crowded, busy place.  His snippets are in no particular order.  Mr. Verbica gives tips on cattle running, hunting, and ranch owning.  A simple kind of intelligence from self-sufficient, hardworking farmers can be gleamed throughout HARD-WON.  I highly recommend this book to anyone who has ever daydreamt about being a cowboy and lassoing their little brothers.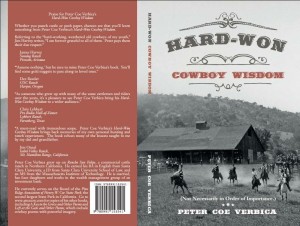 Here are some of my favorite snippets from HARD-WON: Cowboy Wisdom:
"15.  Don't wear too big of a buckle unless you've earned it."
"60.  Rides your fences."
"78.   If someone doesn't believe in his heart that the West is the Best, don't trust him."
"137.  When in rattle snake country, wear high boots."
"193.  Don't make fun of a 'C' student.  You may have to work for them someday."
"213.  Unfenced mine shafts are the bane deer and curious children."
"252.  Finish what you can start, but think first about what you're starting."
"292.  Give a horse's hind end an appropriate distance so that you don't get kicked."
"300.  Eat the game you kill."
"305.  Don't be too proud to copy what you neighbor does, but try to make it better. – Courtesy of Barry Swenson"
"370.  Don't pen horses with barbed wire."
"449.  There are lots of ways to skin a cat, but the easiest way is to let someone else do it."
"476.  Think twice before trying to save your dog from a grizzly."