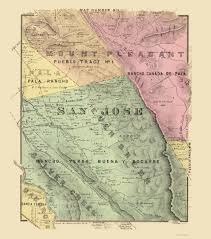 The lead for Norwood is a real stumper.  As a name, its quite popular.  Norwood Avenue dates back to the mid 1800's.  So, what was it named after?  There were fabulous people named Norwood who would settle into Santa Clara County in 1849, but Mr. Joseph Gould Norwood would make his home in the Alviso/Santa Clara township, nowhere near Evergreen.  So, that's not our Norwood.  I reviewed historical maps and grant records throughout Evergreen's history looking for a Norwood family to tie this name to.  I couldn't find one.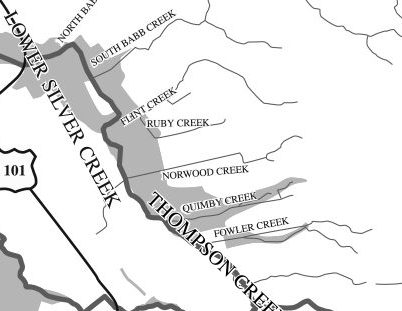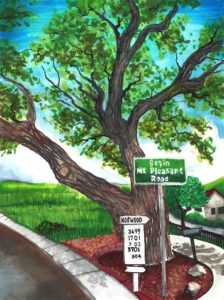 Norwood's Creek is definitely a geographic feature of Evergreen and has been for a long time.  Today, the creek exists beyond the private road at the end of Norwood, but is diverted through housing developments through water tanks and pumping stations.  There's probably a sizable water pipe under the street that later empties as Norwood Avenue ends on White Road.  That's why the current path is a straight line at points.  This pipe system is necessary because Evergreen has had a long history of flooding with its sometimes unpredictable waterways.  Frank Cunningham lost his large property with a huge lake on it because the City of San Jose needed to be able to better control the watershed.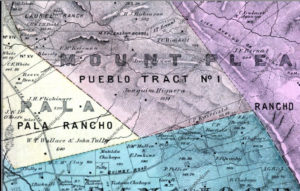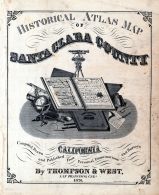 Looking into Norwood, the Avenue itself in between Quimby Road and Tully Road came about between two maps.  In 1876, a County wide Atlas was created and there's no mention of Norwood Avenue.  It runs along the line between these yellow, orange and the lower green section.  We are looking at once corners of Ranchos Pala and Rancho Yerba Buena, and the adjacent Pueblo Tract.  Tully Road isn't a thing yet, but it will be located on the strong black line noting his and partner Wallace's property.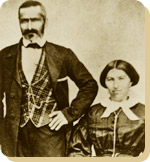 The Norwood Creek would feed into the farms, vineyards and orchards of Joaquin Higuera, Tully & Wallace, Pierre Pellier, and J. A. Quimby possibly at the time.  The creek would've provided a natural irrigation.  The Pellier Ranch was one of the largest in Evergreen with Norwood Creek traveling through it.  John Tully would own property all over Evergreen.  In fact, John Tully's lawsuit from Antonio Chaboya opened up the conversation for other European farmers homesteading on Rancho Yerba Buena.

Fourteen years later, in 1890, Norwood Avenue runs through to present day Flint Avenue.  At its creation, it's spelt Flindt Avenue.  Here, you see John Tully's partnership with Wallace desolve with his passing and the family sold his half of the property away in small 10 acre lots.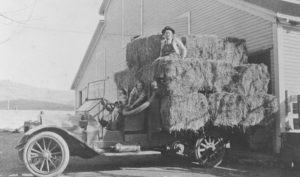 Larger farms like the McClay family's, shown here to the left, and Leo Renaud on the South side of Norwood Avenue.  On the South corner of White Road and Norwood Avenue was Elmer Chase, Richmond Chase and Valley of Heart's Delight Fruit Packing Co. owner.  With the elder Pelliers passing, the property passed to Pierre's daughter Henrietta, who married Mr. Mirassou, then Mr. Casalegno.  One of her daughters would marry Mr. Renaud on Norwood Avenue.  The creekbed isn't show here in this picture, but the properties are growing smaller.  The map would be impossible to read with all of Evergreen's creeks also noted.  This area was awesome for vineyards.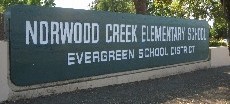 Remington Drive where Norwood Creek Elementary School is located is most likely this beginning stretch of road off of Quimby Road which doesn't quite connect but is very near the school's location along Mr. Tully's widow's property.  The Hall's Subdivision along Norwood Avenue would be one of the first in the area, along with the Cadwallader Subdivision.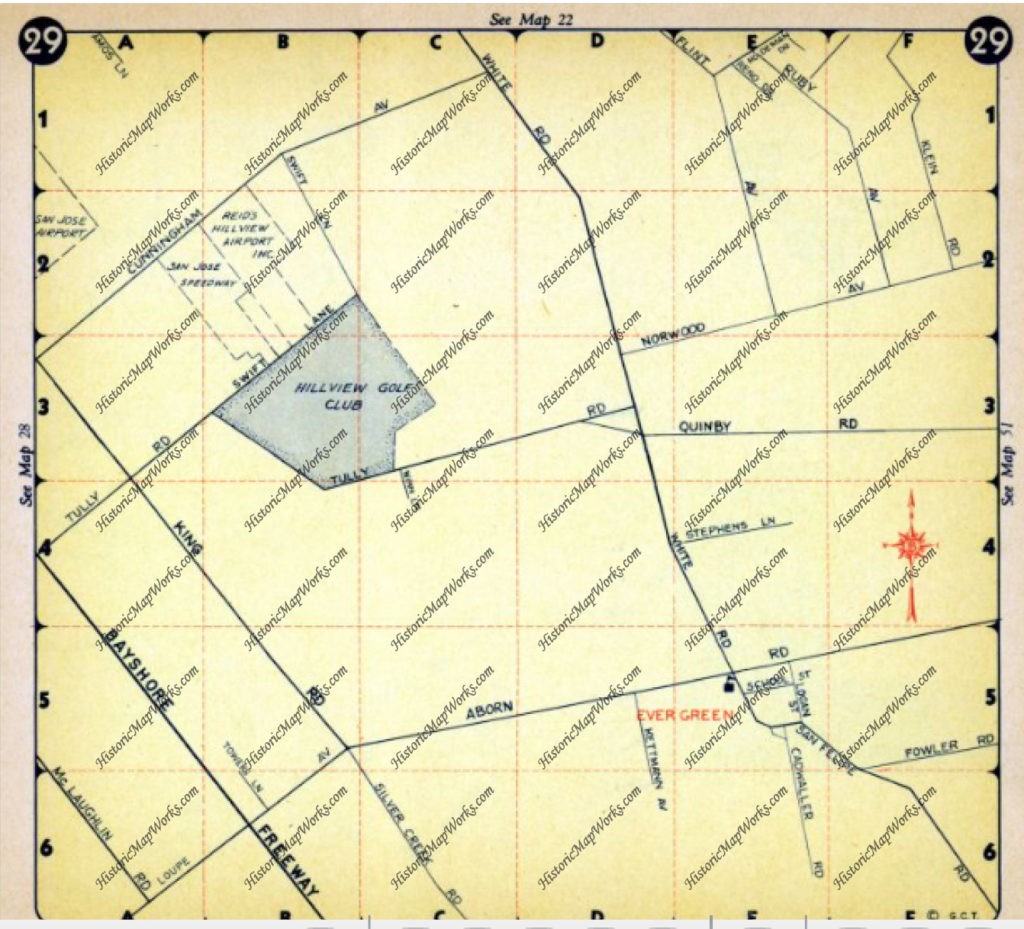 This map in 1956 shows Norwood Avenue in the center.  Remington hasn't become a major paved road yet.  Notice how Evergreen written in red is so much lower.  Its not that the Norwood area or the creek is outside Evergreen or Rancho Yerba Buena.
Norwood is the relationship it has with downtown Evergreen and its placement within the Rancho.  When broken into two parts its North Woods.  It is farthest North of the along the Rancho Yerba Buena border.  In all likelihood, the Creek was named Norwood long before the avenue.  It was a popular family name for people from northern lying woodlands.  This was the woods to the North of Evergreen along a main artery of White Road.  The Norwood area as the Rancho had streams trickling through it and densely populated with trees, with nearby farmhands houses on the North side.  The woods provided the Chaboyas a little buffer with their ranches along Quimby Road.  The forested area would create a natural boundary for the cattle as well.  John Tully would plant eucalyptus trees along Tully Road which still grow today in the heavily wooded area.  This would also refer to the area where Cedar Grove Elementary School is located, but we'll talk about "Cedar" in Evergreen at another time.
Here's the artwork with references to Norwood Creek.