Public Display of Affection coming to an Evergreen Gateway near you!
I'm an artist from the tech driven beacon that is the San Jose, California, first secular settlement in California founded in 1777.  It's hard not to be proud to see the downtown history and the modernity embraced equally, Victorian houses with skyscapers in their backyard.  To say San Jose is a melting pot would be an understatement from its architecture, to its economy, to its people.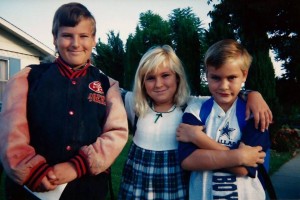 I grew up and now work in my community of Evergreen, in southeast San Jose.  My parents raised fruit trees in the backyard.  We made pies, jams and candies from our backyard.  I have always felt lucky to be here, lucky to be from such a beautiful place.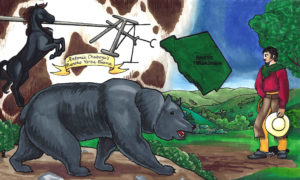 My slice of San Jose has a rich history all of its own and plenty of untold, heroic stories of its citizens and bountiful crops.  Once home to Native Americans, modern day Evergreen was known as Rancho Yerba Buena during the Mexican Period.  Once its own separate township founded in 1866, Evergreen was named after its lush hills sparkling with waterways and spotted oak trees.  It had Valley of Heart's Delight orchards running through it and herds of cattle grazing the hills.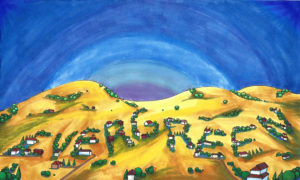 The community of Evergreen today is suburban gold.  Still expanding, the rural green hills slowly become new homes. Established in 1975, Evergreen Valley College acquired orchards for its location and looks at expanding today.  We got 1 Starbucks, then we had 4.   Evergreen Village Square is a cultural hotspot.   Families moved here from all over the world to take part in our healthy Silicon Valley economy.  Evergreen continues to be an inspiring place, one with a changing facade.  It has plenty of beauty and still rural, unreal beauties nearby.

There are some less charming elements in Evergreen nowadays.  Vandalism of all sorts plague the nearby schools, public spaces and private property.  Police spokesman Albert Morales spoke to Bloomberg Business about Evergreen, noting that it is home to many street gangs and has been victimized by an outbreak of burglaries. "The gang members realize that it's very profitable to target these affluent areas," Morales said, stepping up patrols in response.  Evergreen's graffiti represents a broken window to a factory, meaning it welcomes worsening crime just by its observation.
There's a beautiful solution to this ugly issue!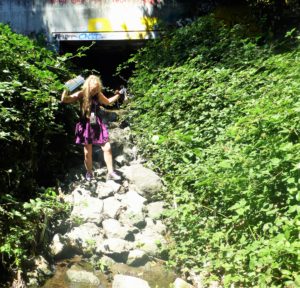 I am to paint a series of 40 distinct murals that would improve the face of a sound barrier at a Transit Gateway and hopefully create positive change and stimulate the Evergreen Community.
My project site is a busy expressway where vandalism takes place.  It's a stop of a main bus line.  This location is at the intersection that students walk past in all directions, centered amongst 4 public schools, and shares corners with 3 shopping centers.  This is where this neighborhood's students hop on to go to Evergreen Valley College.  This project can be scalable as funding is obtained, supported by the community, and will create a landmark to easily locate Evergreen businesses.  The project only succeeds with a collaborative effort.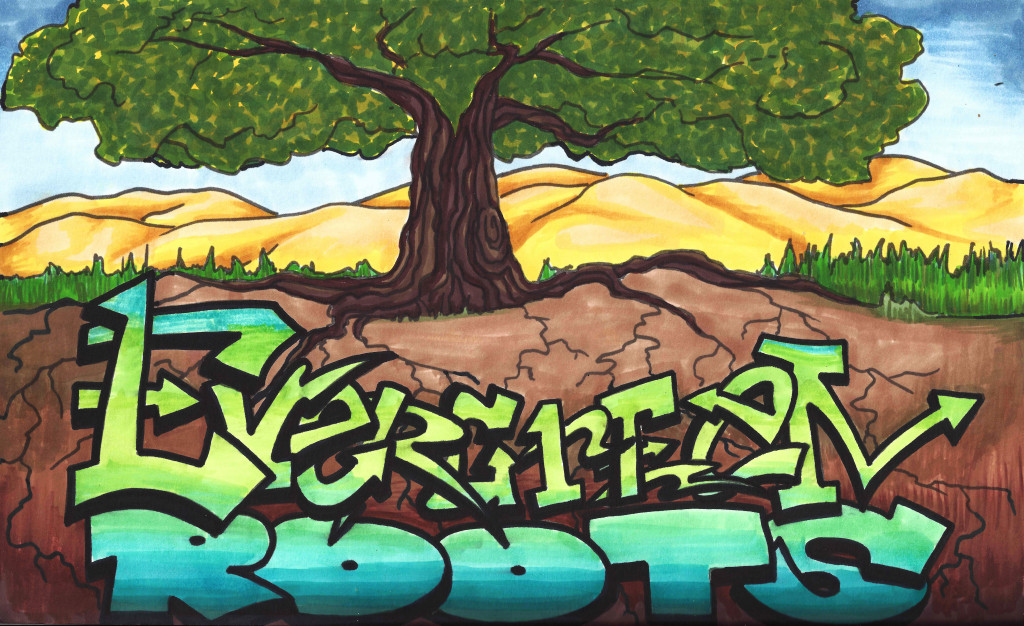 The EVERGREEN MURAL WALK would brand and beautify this diverse, growing neighborhood in a way that involves neighbors and businesses alike.  The community aspect of this public display of affection is the most rewarding.  We can come together to say we don't tolerate graffiti with this peaceful, painted protest.  Making it pretty is nice.  Making it a better place is better.
The overall statement is "Evergreen, we love you," and "Ever-green" with images of its strength and beauty over time.  This place is an amazing one to grow up in.  Sometimes, I'd like to give Evergreen a hug.  We will definitely be asking you for a hug with your participation or a donation.

PROJECT UPDATES:
*Update 10/14/2015, process with the City started
*Update 10/20/2015, proposal introduced informally
*Update 10/21/2015, proposal moves from City to County
*Update 11/5/2015, proposal accepted by the County
*Update 12/2015, partnership with DOT began
*Update 1/2016, partnership with Evergreen Elementary School began
*Update 2/2016, partnership with Silver Creek High School began
*Update 5/2016, partnerships with EVC, Eastridge Mall Mgmt LLC, and AMC Theaters