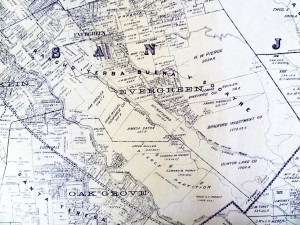 We have a giant Lake in Evergreen, showing up in every map throughout time.  Lake Cunningham wasn't always a lake but rather a large marshland.  This was where Silver Creek, Ruby Creek, Flint Creek and Thompson Creek emptied into.  Also remember that many other creeks empty into Thompson, like Fowler and Norwood Creeks.  Our Evergreen area was also known as the Lagunitas for the multiple creeks and run off steams in Evergreen.  The Lake was initially called Laguna Seca or Socayre.  In the late 1800's would become known as Silver Lake.  Velma Million would initiate the campaign and follow through on her passion to create Lake Cunningham.  So, who was Cunningham?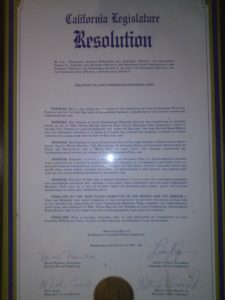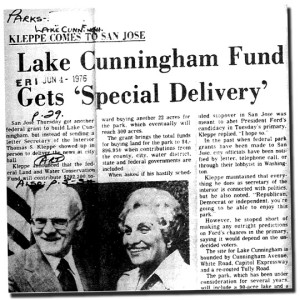 Lake Cunningham's Champion, Velma Million, explained to me that the name of the park was the person who owned the property last before seized by the City of San Jose for flood control measures that would stabilize and help the entire Evergreen watershed known as lower Silver Creek.  James F. Cunningham wouldn't be a pioneer or impressively long term resident of Evergreen, but he was quite a remarkable character on his own.  Truth is Cunningham would only come to Evergreen and San Jose in the later years of his life.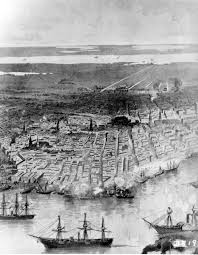 Born in Canada, Queens County, New Brunswick, in 1844, James F. Cunningham worked on the family farm before apprenticing for a merchandise store when he was thirteen.  Cunningham would then travel to Maine and enlisted in the United States Army to fight in the Civil War when he was seventeen.  James "Jim" Cunningham would be apart of the battle taking back New Orleans.  He saw battle quite a few times and was a well decorated soldier, serving in the GAR as a veteran.  After serving in the Gulf of Mexico through the Civil War, Cunningham would go to Brooklyn, New York, and open up shop.  If you can't make it there…. Make it, Cunningham would.
]Jim Cunningham was wounded in while serving twice, and as a result, his health suffered even at the age of 25.  A young James Cunningham would close down his New York merchandise store and move South.  Cunningham would open another store in Missouri looking for warmer weather at the behest of his doctors.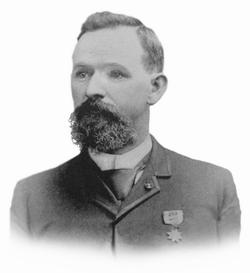 James F. Cunningham then traveled in San Francisco in 1869 again for his health and again engaged in the merchandising business.  Cunningham would deposit all of his money from the Army, New York and Missouri into the bank and shortly after the San Francisco bank collapsed.  In 1870, Cunningham would loose all of his savings and need to be creative in his endeavors.  James Cunningham would get knocked down a couple times and manage to get back on his feet.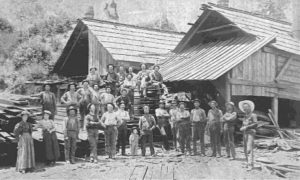 James' brother would live in Santa Cruz County and be the closest family penniless James had.  Jim Cunningham would take advantage of homesteading laws and open government land in Santa Cruz County, in the Felton and Boulder Creek area.  James Cunningham would get his start making tanbark and shingles for roofs.  In just a few months, Jim cut and sold lumber, saving up $1,000.00 to open another store with a partner, H. W. McCoy.  Cunningham would become a part of many successful business ventures in Santa Cruz County between the multiple lumber mills and general stores.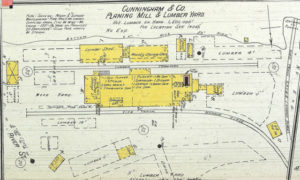 In 1873, James would marry Sarah Glynn but the couple never had children.  James Cunningham would later be elected to Santa Cruz County office and represent Santa Cruz in the State Assembly in 1878.  The lumber business became very competitive in the 1880's and Cunningham, being away so often, allowed himself to be bought out by partners.  He was too old to work on the Mill anymore, although Jeremiah may have managed for sometime after.  This print from the Lumber Mill is from 1901.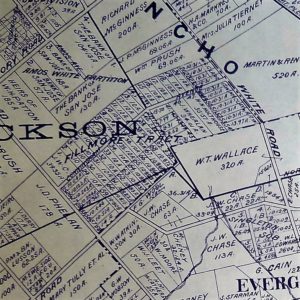 Don't worry.  The force of nature that was James F. Cunningham never gave up even though he had enough money to retire into the sunset.  Cunningham's sunset was the East San Jose farm and it wasn't retirement.  The Cunningham's ranch would be off of Cunningham Avenue and King Road, extending into Evergreen.  Cunningham may have hunted at the Lake named in his honor.  I found James F. Cunningham in the 1890 edition of Polk's San Jose City Listing with his brother, Jeremiah.  Cunningham & Co. owned a general store off Market Street.  James would develop this land and sell a portion to his brother as seen in this 1902 map.  Jeremiah's residence would be labeled JWC here.
James Cunningham would also known a large ranch in Mountain View, located at present day Moffett Field.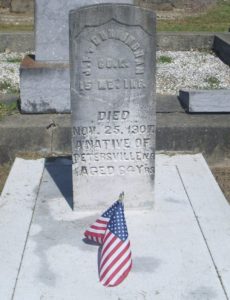 James F. Cunningham would pass away in 1907 at the age of 63, having a military honor at his burial.  His East San Jose farm would be worked by his brother for another twenty years after.  His brother, James F. Cunningham, was a warm, well-liked guy from many sources.  The Santa Cruz Surf said on November 25, 1907:
"For one who had made his way in the world from the bottom up by personal force and aggressiveness, 'Jim' Cunningham was a remarkably lovable man, and to him the people in his employ and of his neighborhood were notably loyal."