A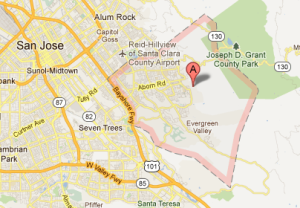 t the beginning of this project, I discussed with a few people: What is Evergreen?  What's the feeling?  Who gives you the feeling?   And what was it like to grow up in Evergreen?  I'm looking to communicate that authentic emotion with these murals.  Who better to discuss it with than people with Evergreen roots who watched it grew up.
This project has connected me with some of the most gracious people.  I think kindness is a natural byproduct of farming, ranching and growing up in Evergreen.  My interviewee was beyond kind and frankly caught me off guard with how generous he was with his time.  I was enjoying talking to him so much that I forgot I was taking notes and conducting an interview.  I admire this gentleman for a number of reasons.  If I thought my application would get responded to, I would've applied to work for his awesome company when I worked in construction.  His company is one built on family roots and a vision of the future.  It is hard to find creativity within construction, however Barry Swenson manages to innovate in both building techniques and aesthetic of his creations.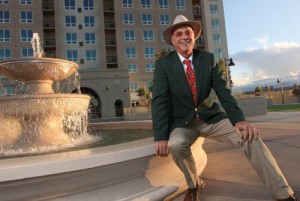 Evergreen Native, Barry Swenson, came from a long line of builders.  Barry has passed the family business on to son, Case.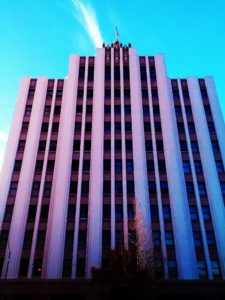 Mr. Swenson's grandfather, Carl N. Swenson, was born in Sweden in 1885.  He came to the United States when he was seventeen with ten dollars in his pocket.  Carl Swenson would come to Chicago to his aunt's house, where his aunt threatened to take his ten dollars in exchange for her hospitality.  Carl would start working on railroads and then start building his way West from 1902-1911.  He would also marry wife, Anna Mathilda Olson, also a Swedish immigrant.  From a Turlock base, Swenson would take on projects all over the Central Valley and even the Bay Area.  Carl would build the Medico-Dental Building across the street from City Hall in 1928.  It must have been quite an introduction to the Valley of Heart's Delight because in 1929, the Swensons would move to San Jose.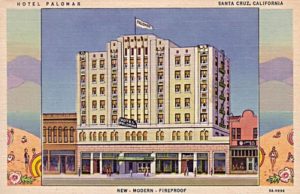 Here, Carl N. Swenson Construction would start building modern marvels of technology and begin having a huge hand in shaping the Silicon Valley.  Luckily, he worked with an amazing architect, William H. Weeks.  The Art Deco architectural wonder Hotel DeAnza, built by Carl Swenson in 1931, is one of the most popular San Jose landmarks this way.   The Hotel Palomar, built in 1929, would withstand the 1989 earthquake with reinforced \concrete.  The Swenson craftsmanship and quality would create a reputation strong enough to pass on to the next generation.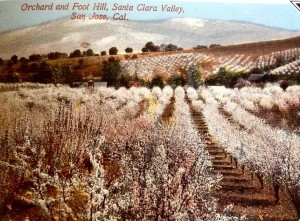 Carl Swenson would move his family on to a 26 acre farm in Evergreen, purchased from the Hassler Family, in 1943.  Barry Swenson went to Andrew Hill High School before Silver Creek was built.  Carl N. Swenson purchased his ranch off Silver Creek Road for a mere $6,000.00.  In 2005, Barry put an estimated valuation of $16,000,000.00 on the real estate.  What a great investment!  Barry Swenson says if his grandfather's property had remained in the family, he would still live in Evergreen today.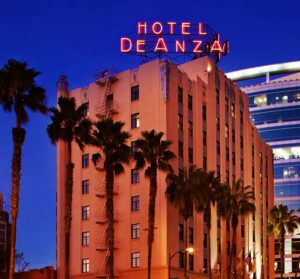 Carl's son, Clifford, born in 1916, was a waterboy on the DeAnza Hotel project.  Cliff would've been the same age his father was when he came to America and began working on railroads.  Clifford would grow up on a ranch and surrounded by his father's business.  He studied Engineering and Economics at San Jose University.  Clifford W. Swenson would rise through the ranks at Carl N. Construction Company.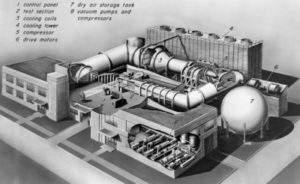 It's been said that Clifford had the vision to create things from scratch and the ability to follow carry them out.  Cliff's imagination would continue to propel Carl N. Swenson Construction forward through challenging projects.  He was no doubt an asset on projects like that at Moffett Field in 1948.  The Swensons would build NASA's wind tunnel that we've all seen on school field trips.  Cliff would become president of the Carl N Construction Company in 1956.  In 1958, they would be contracted to build San Jose's City Hill, now a part of the Civic Center complex on Hedding Street.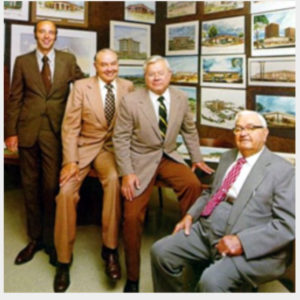 Cliff would write in a company brochure far as back as 1962: "Construction and development is a people-oriented business requiring a diversity of talent. Our company's greatest asset is its people. The continued growth and success we have enjoyed over the years has been as a director result of teamwork: our professionals working with each other and directly with clients."  The quality of people hired by Carl N. Swenson speaks for itself.  Beyond utilizing family members in their fields of study and strength, Cliff would hire some of today's most successful developers.  He mentored Chuck Toeniskoetter and Dan Breeding.  In fact, Mr. Breeding would find his wife filing at Swenson's.  Philip Mirenda would serve as VP and General Superintendent of Carl N. Swenson Construction for over 35 years.  Clifford Swenson even hired professional baseball vet Hap Smith.  He would also learn how to make way for the next generation.  Clifford could see talent in people, whether or not they had the experience.  Cliff Swenson would retire from the family business in 1983.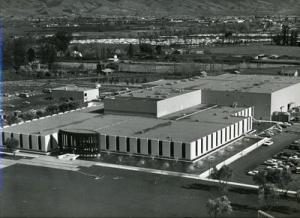 Carl N. Swenson Construction Company buildings are some of the most recognizable in the Silicon Valley because they have personality and dynamism.  To list all their projects would take a long time.  Dominican Hospital, San Jose Mercury New Headquarters, Milpitas Ford Plant, IBM, and Lockheed Martin Facilities are just a few.  The Santa Cruz Sentinel described projects like Dominican Hospital and San Lorenzo Park Plaza as "the realization of the dreams of men to build a better world" in 1967.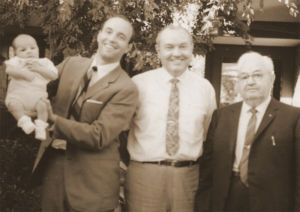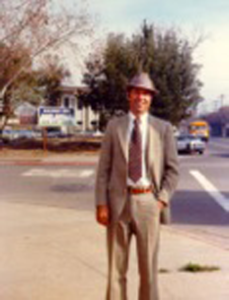 It is this sincerest hope of a better world that I feel coming from Mr. Barry Swenson.  This legacy of innovation and building is nothing more than a family tradition to the Swensons.  In 1961, the Green Valley Landscaping Company would become an offshoot of the Carl N. Swenson Construction Company, headed by newly graduated Clifford Barron "Barry" Swenson.  In 1977, Barry Swenson Builders would be established and pick up the family business.  Two years later, BSB would be the dominant entity in the Swenson Group.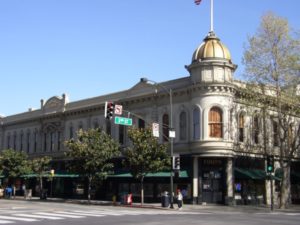 Barry Swenson Builders had a professional homecoming in renovating the Hotel DeAnza for 2000% the cost of his grandfather's original construction in 1931.  Historical landmarks renovated by Barry Swenson Builders are all over Downtown San Jose.  BSB is able to make old architecture feel like a new building from the inside.  Beyond Victorian homes and office building, New Century, Hayes Mansion and Santa Cruz's Del Mar Theater are just a couple.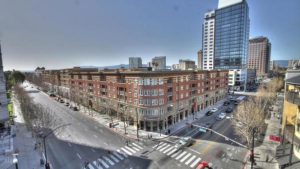 Barry left Carl N. Swenson Construction and pursued his own direction because he found that practices were not innovating and keeping up with the building trends.  The Swenson quality and dependability were a given.  A young Barry Swenson was able to envision a new way of doing things and bring their family tradition into the future.  San Pedro Market is a Barry Swenson creation which looks so similar to the Carl N. Swenson façade.  Centurra, Vendrome and the Lofts on Alameda are just some of his new residential projects with a hint of old flavor.  That Swenson personality carries over even into this day.  Today, BSB focuses on a sustainable, innovative downtown experience.  If you've never seen their signs, you have.  You just weren't paying attention.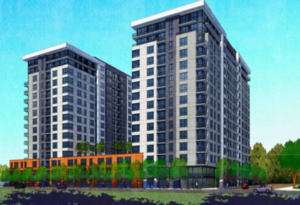 The Landmaker project is just one way in which Barry Swenson Builders is building "a better world".  This creative design approach to concrete construction is a patented system designed to be safer, stronger, taller, greener and more cost-effective to other mid to high rise constructions.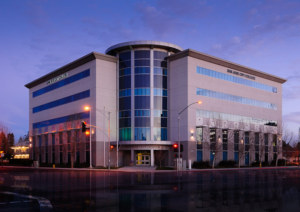 Again, if we're going to discuss BSB long list of accomplishments and creations, we're going to be here a while.  FedEx Facilities in Santa Clara, Oakland and San Jose, GE-Hitachi Plant, Good Samaritan Medical Plaza, the San Jose City College Technology Center, City Heights, Levare Apartments at Santana Row, Century Towers, Milpitas Towers, Oakland's Jack London Square and the DMV on Senter Road are just a couple.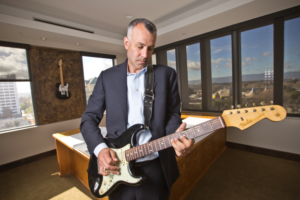 This torch has been passed on to Case Swenson.  The young Mr. Swenson ran his own construction under the family umbrella for over 20 years.  Case joined Barry Swenson Builders' leadership in 2013 and became president in 2014.  He, like his grandfather and undoubtedly his father, grew up doing chores on the jobsite.  The Swenson tradition of farming is still a fruitful on today.  A strong work ethic on the job and on the ranch is something the Swensons are very proud of.   It's a tradition passed down for over 100 years that continues to create Silicon Valley as we know it.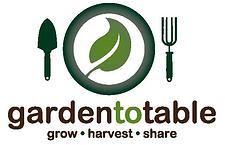 The Swensons have been incredibly philanthropic.  A personal fave of mine is the gift of land made to Garden to Table Taylor St. Farm, www.garden2table.org.  Barry Swenson Builders follows a tradition of donating to SJSU like his father.  Barry Swenson Builders is recognized as one of the most generous organizations in the Silicon Valley.  They don't just put their money where it counts.  Barry Swenson Builders also participates through construction projects, providing real improvements to the Community.  Sacred Heart, City Team, History of San Jose and Good Karma Bikes are just a few causes they've swung a hammer for.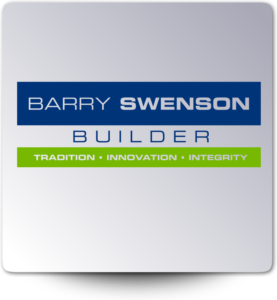 Tremendously accomplished yet tremendously kind people- the Swensons from Evergreen have a lot to be proud of.  They have had a huge hand creating the Silicon Valley skyline, building up downtown, and continue that tradition of positive impact.  Barry Swenson Builders' mission is in its logo and matra: Tradition, Innovation, Integrity.  It's that simple.  Maybe that's the recipe to success.  Mr. Swenson's kindness and philanthropy are a bonus.  I can't believe this innovator, preservationist, philanthropist, difference-maker came from Evergreen.  Barry Swenson grew up cultivated the 26 acres homestead near Silver Creek Road and now cultivates better buildings in a better San Jose.  Now that I'm so familiar with him, I see his signs and plaques of recognition everywhere.  Buildings for lease, Buildings being built, signage, everywhere.  He popped up at Eastside Union High School District's Hall of Fame, having graduated in 1957.  Barry Swenson is well-known, well-respected, well-liked man and I totally understand why.  He has followed his passion and his traditions professionally and personally.  Here's the artwork we've designed for generations of innovative builders.